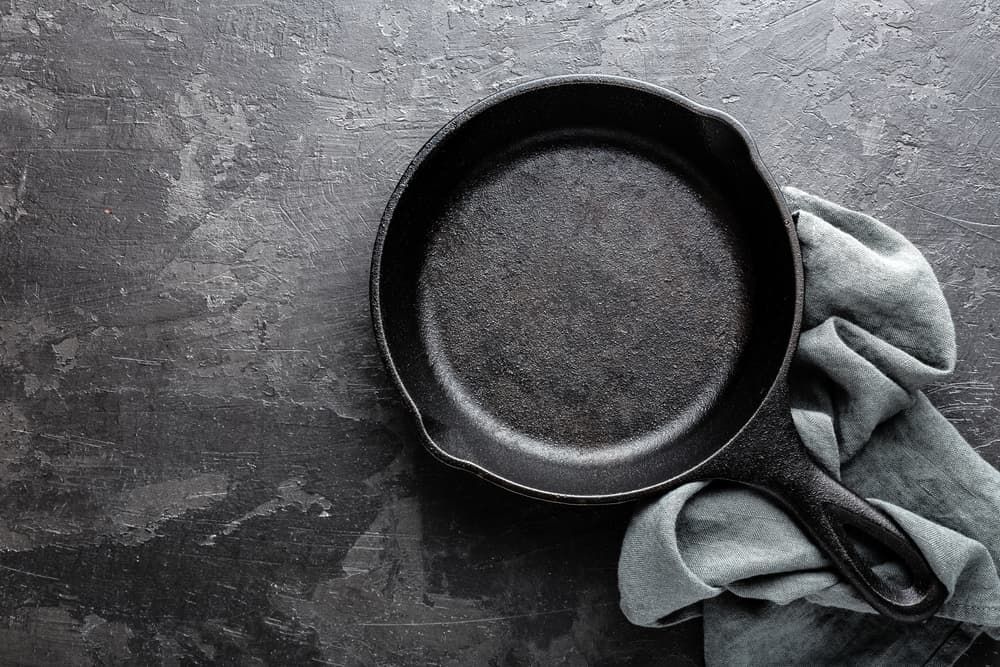 Cast Iron Recycling in Austin, TX
Can cast iron be recycled? Of course, just bring it to Austin Metal and Iron! We recycle all types of metal, including old cast-iron Dutch ovens, sinks, tubs, car parts, and other items. Any ferrous metal that was melted poured into a mold, and removed once cool is cast iron.
You probably know that grandma's favorite skillet was cast iron, but did you realize that many modern pots and pans have a cast iron core? That cast iron core can be recovered and reused to make new metal items when you bring it to a responsible cast iron recycler like Austin Metal and Iron.
Keep Your Cast Iron Items out of the Landfill
Metals that end up in landfills tend to stay there forever precisely because they are so durable. Recycling old metal items is a more environmentally friendly choice than tossing them. Unlike recycled plastic and paper products, metals don't degrade even when recycled repeatedly.
Ferrous metals like iron and steel are used in more ways than any other metals. They're also far more economical than freshly mined ore. By bringing your unwanted cast iron to Austin Metal and Iron, you will help ensure that the cycle of recycling and reusing goes on. This means less ore needs to be mined to meet our country's need for iron in all of its many applications.
Recycling is a long-term sustainable option and much less damaging to the environment than mining and processing raw materials.
Cast Iron Items You Can Recycle
You might be surprised at the number and type of cast iron items that can be recycled. Have you considered recycling these?
Pots, pans, and skillets

Sinks, tubs, and toilets

Plumbing pipes and fittings

Radiators

Decorative architectural pieces

Gears and flywheels

Car parts such as stripped engine blocks
Since cast iron contains a high percentage of pure iron, it is a valuable source of recyclable metal. To make dropping off your cast iron at the recycling center as quick and easy as possible, separate rusty cast iron from cast iron that is in good (non-rusty) shape. It should also be separated from other non-cast iron metals.
Why Choose Auston Metal & Iron?
Our family-owned and operated business has been recycling scrap metals since the early 1900s. That's a lot of experience under our belts. Couple that level of experience with long-term relationships with metal mills, and you can understand how we can offer you the top price available for your cast iron scrap.
In 2015 we were awarded the Proler Award for outstanding achievement, distinguished leadership, and overall contributions to the recycling industry. This prestigious award from the Institute of Scrap Recycling Industries (ISRI) has never been awarded to a family before. We are very proud to have been the first family to receive this exceptional honor.
If It's Metal, We Buy It
That's our motto here at Austin Metal & Iron, and we stick by it. Whether it's aluminum, brass, bronze, copper, iron, or steel, we will help you keep it from the landfill and give it a new life. That goal most definitely includes cast iron, too!
Just bring your unwanted cast iron objects to us so that a team member can weigh them. We'll then provide a free quote for purchasing your cast iron and other metal scraps. You'll leave knowing that you've kept your unwanted cast iron out of the landfill and that it's well on its way to serving a new purpose. The money in your pocket is proof of that!
Contact us today if you have any questions about cast iron recycling in Austin. We are always happy to discuss metal scrap recycling options.
_______
Photo Credit: Sea Wave / Shutterstock