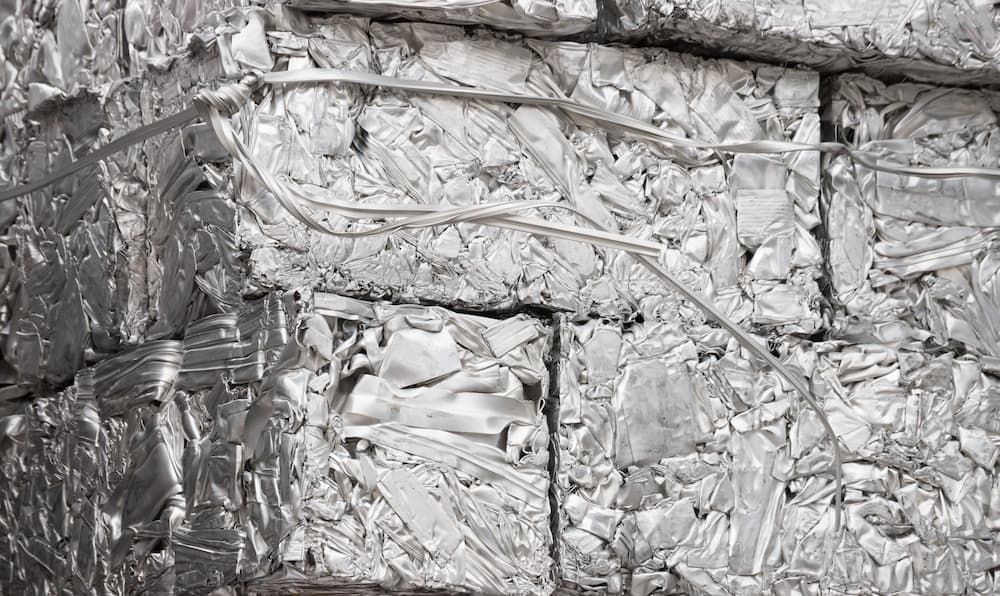 Austin's Oldest Aluminum Recycling Company
Austin Metal & Iron is proud to be Austin's oldest aluminum recycling company. We've been serving our community for over 100 years. Our family-owned business received the first-ever ISRI award for outstanding achievement, distinguished leadership, and contribution to the recycling industry given to a business instead of an individual. Providing the best price and service to all our customers is our goal.
Where Does Scrap Aluminum Come From?
Aluminum has the unique qualities of being strong yet lightweight. Because it is also non-corrosive and electrically conductive, it is highly desirable for many applications across a wide variety of industries, including:
Aeronautics
Computers and mobile devices
Construction
Demolition
Electrical
Manufacturing
Utility services
How Do I Get the Best Price for Aluminum Recycling?
Though prices vary according to the markets at the time of the sale, there are some things you can do to ensure you get the best price for your scrap aluminum:
Separate your metals by type, keeping iron, copper, steel, and others from the aluminum.
Take out any other nonmetallic materials like plastic, rubber, wood, or other substances.
What Types of Aluminum Items Does Austin Metal & Iron Accept?
Though we ask that you bring it in separately from other items, the aluminum can be from almost any source and in any condition, from very small shavings to large components from structures or equipment. Sources may include:
Automobile radiators
Bicycle frames
Computer parts
Door and window frames
Golf clubs
Gutters and drainpipes
Ladders
Mailboxes
Miscellaneous cast aluminum
Nails
Pipe and tubing
Sinks and faucets
Staples
Wheels and auto rims
Wires and cables
Aluminum is a soft, silvery-white metal. It is not only the most abundant metal in the earth's crust but the third most plentiful metallic element behind oxygen and silicon. Aluminum is the most extensively utilized nonferrous metal. Though its compounds are found in everything from rocks to animals to vegetation, it is never in the metallic form you've come to know.
Aluminum has the beneficial qualities of low density and corrosion resistance that make it an ideal metal for various applications. Aluminum recycling is an environmentally friendly way to preserve and reuse this versatile metal. Because it is so easy to recycle, 75% of all aluminum ever mined is still in use. Austin Metal & Iron is dedicated to the responsible salvaging and recycling of various metals, including aluminum, to keep them out of landfills and fill businesses' and consumers' needs.
Visit Austin Metal & Iron Today for Your Aluminum Recycling
Recycling your scrap metal helps you do your part to take care of the environment while earning cash for yourself and supporting a local business at the same time. If you have copper wiring or piping to recycle, contact Austin Metal and Iron to learn more about your options or drop by one of the two convenient Austin area locations.
East 4th (512) 477-4640 or Decker Lane (512) 272-8111.
_______
Photo Credit: Ratchat / Shutterstock