Bronze Recycling
LOOKING FOR BRONZE RECYCLING IN AUSTIN, TEXAS?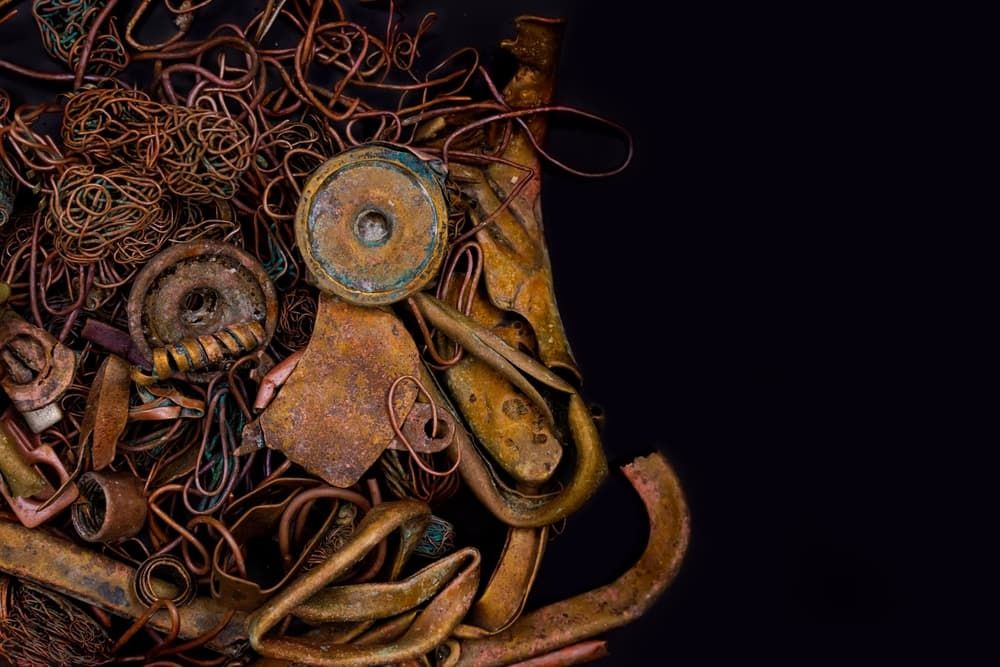 Bronze Recycling in Austin, TX
At Austin Metal and Iron, we'll take all the bronze you can bring us! We aren't just talking about scrapping old bronze sculptures or architectural pieces like radiators, either. Plumbing parts, bearings, springs, bushings, electrical machinery, and other industrial parts often contain this valuable copper alloy.
Bronze is sometimes referred to as "red brass" due to its similar composition and color. However, bronze has a much higher copper content when compared to brass. While brass might contain as little as 60% copper, bronze will hold as much as 90%, valuable copper. Therefore, bronze prices will be higher at the recycling yard.
KEEPING BRASS OUT OF THE LANDFILL
Like all metals, bronze can be recycled indefinitely. From vintage radiators to industrial bushings to decorative faucets, recycled bronze can serve various functions across many decades. The only limitation is whether it will make it to the recycling yard.
You can do your part in this environmentally-friendly process by bringing your scrap bronze to Austin Metal and Iron. You'll not only be helping reduce the need for mines and landfill space, but bronze recycling also uses less energy than producing metals from raw materials. To top it off, you'll make money in the process! We'll make it easier for you with our two convenient locations at East 4th and Decker Lane.
WHY RECYCLE YOUR BRONZE AT AUSTIN METAL & IRON?
Because they are both copper alloys, it isn't always easy to tell the more valuable bronze from the less expensive brass. Fortunately, our staff members are experts at it! That's to be expected when a company has over 100 years of experience in the metal recycling business and has tons of metals of all kinds on the premises.
Check out our fantastic scrapyard for yourself when you bring your recyclable bronze scrap to "one of the coolest local businesses you've never heard of" here at Austin Metal and Iron. Our friendly, professional recyclers will make your bronze recycling experience as quick and easy as possible when you visit either of our locations.
Here is what our customers say:
"The owners and employees are awesome! [Family-owned] and oriented and treat customers like family!!"
" I recommend Austin Metal and Iron for all your metal recycling needs. They are professional, kind, and have good rates. [It's] worth it to make the extra little trek into the city."
"[They] gave me what they quoted me on the phone. [Professionals and fast]."
HOW MUCH IS BRONZE WORTH?
Because of its high copper content, bronze is a relatively valuable scrap metal. That's one reason you want to keep it separate from less valuable metal scrap. You will get the best prices for scrap metals when you sort them by material before bringing them in. Having them well sorted allows us to give you the best price for each type of metal rather than a generic price for mixed metals.
Once you bring your scrap bronze in, a team member will confirm the type of metal and weigh it. We'll then give you a free quote on your recyclable metals and answer any questions about the price of bronze. You'll leave with money in your pocket and the satisfaction of knowing that you've helped provide old metal objects a new life. Not a bad day at the scrapyard!
GETTING STARTED WITH BRONZE RECYCLING IN AUSTIN
At Austin Metal and Iron, we make bronze recycling as easy as possible for our valued customers. Our scrap metal intake process is friendly, convenient, efficient, and always handled professionally. You'll never go wrong when you bring your bronze or other metal scraps to us for recycling.
Ask about our container services if you have commercial quantities of metals to recycle. For any other questions about bronze recycling, feel free to visit one of our Austin locations or call 512-272-8111. Members of our family-owned company are always happy to discuss any metal recycling with our Austin neighbors!
_______
Photo Credit: Vera Shcher / Shutterstock