HVAC Unit Recycling in Austin
When you recycle old A/C units, you preserve natural resources and minimize energy usage.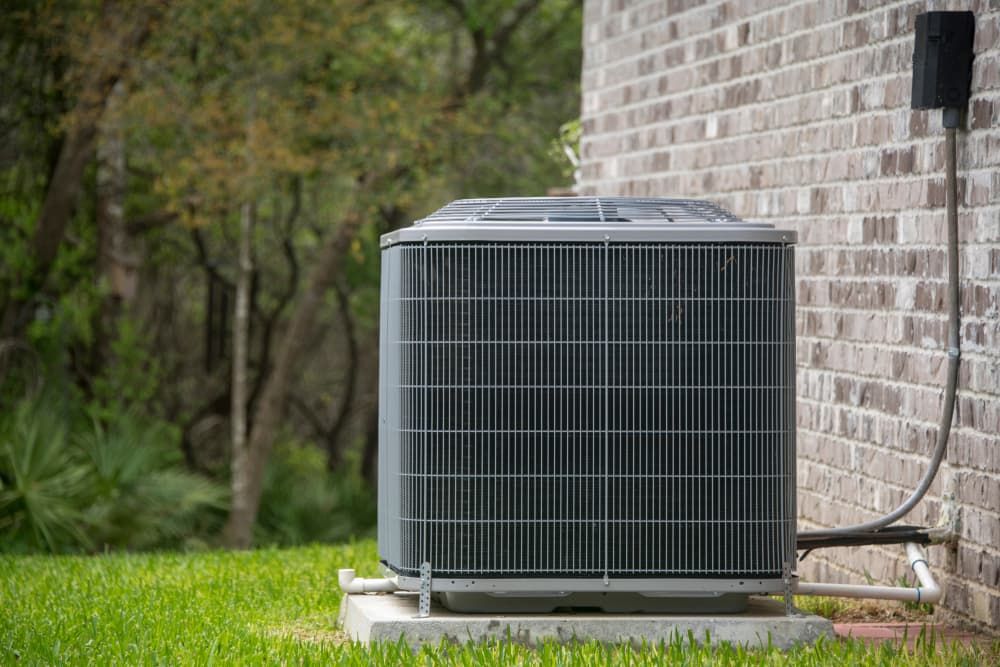 Your customers eventually need to replace their HVAC appliances. In addition to providing clients with newer models, you should consider disposing of their old air conditioners at an HVAC recycling center. At Austin Metal & Iron, we help you recycle your HVAC unit responsibly.
Texas HVAC Recycling
We recycle HVAC units at our Texas recycling facilities, providing a way to dispose of these devices correctly. Our recycling experts can help your company ensure the safe removal of outdated units. We can pick up the units from your business, or you can drop them off at one of our Austin area locations. We will separate the recyclable metal types from the other parts safely, saving you time and trouble.
Metal Components of Air Conditioning Units
At Austin Metal & Iron, our specialty is recycling scrap metal. A/C units contain various kinds of metals, including sheet metal, aluminum, copper, and brass. Metal is present in many A/C components, such as the compressors and coils. We sort the parts, then melt them down for re-use. Metals stand up to repeated recycling, making it even more critical to repurpose the air conditioner units you remove from your customers' homes.
When you recycle old A/C units, you preserve natural resources and minimize energy usage. Producing new metal products for an A/C unit requires extracting virgin materials from the earth. The manufacturing process also demands more energy than recycling, further depleting precious resources like iron ore and coal.
Reasons to Recycle HVAC Devices
Some incentives to let us take care of your clients' outdated or malfunctioning appliances include the following:
We save you the trouble of dealing with the units. Let our professionals handle the process of disposing and recycling old A/C units. We do the work for you so you can dedicate your time to more clients.

Recycling protects the environment. Allowing Austin Metal & Iron to handle the disposal of your A/C unit minimizes the waste in landfills and reduces the need for new metal production.

Customers may choose your company over the competition. People prefer to patronize environmentally conscious companies. Clients are more likely to select a business that takes care of equipment disposal responsibly.

Dumping air conditioning equipment is illegal and can harm plants and wildlife. An old air conditioner can pose various problems if your company does not dispose of chemicals and other elements correctly.
Trusted Metal Recycling in Austin, TX
Austin Metal and Iron is your HVAC recycle headquarters. We have been serving the Austin area for over 100 years, offering reliable metal recycling for businesses and residents. Our award-winning metal and HVAC recycling center is a leader in the industry, making us the top choice for all your metal recycling needs.
For more information, contact us today and learn how our facility can help your HVAC business by assisting with responsible A/C unit disposal options. Our operation makes it easy for you to recycle with two Texas locations, pick-up services, and more.
When you partner with our recycling facility, you reduce your company's carbon footprint and promote a healthier environment. You can also reach out by calling one of our two Austin, TX locations on East 4th (512) 477-4640 or Decker Lane (512) 272-8111.
Featured Image: John Royal/Shutterstock